Alabama has added a pair of solid recruits

.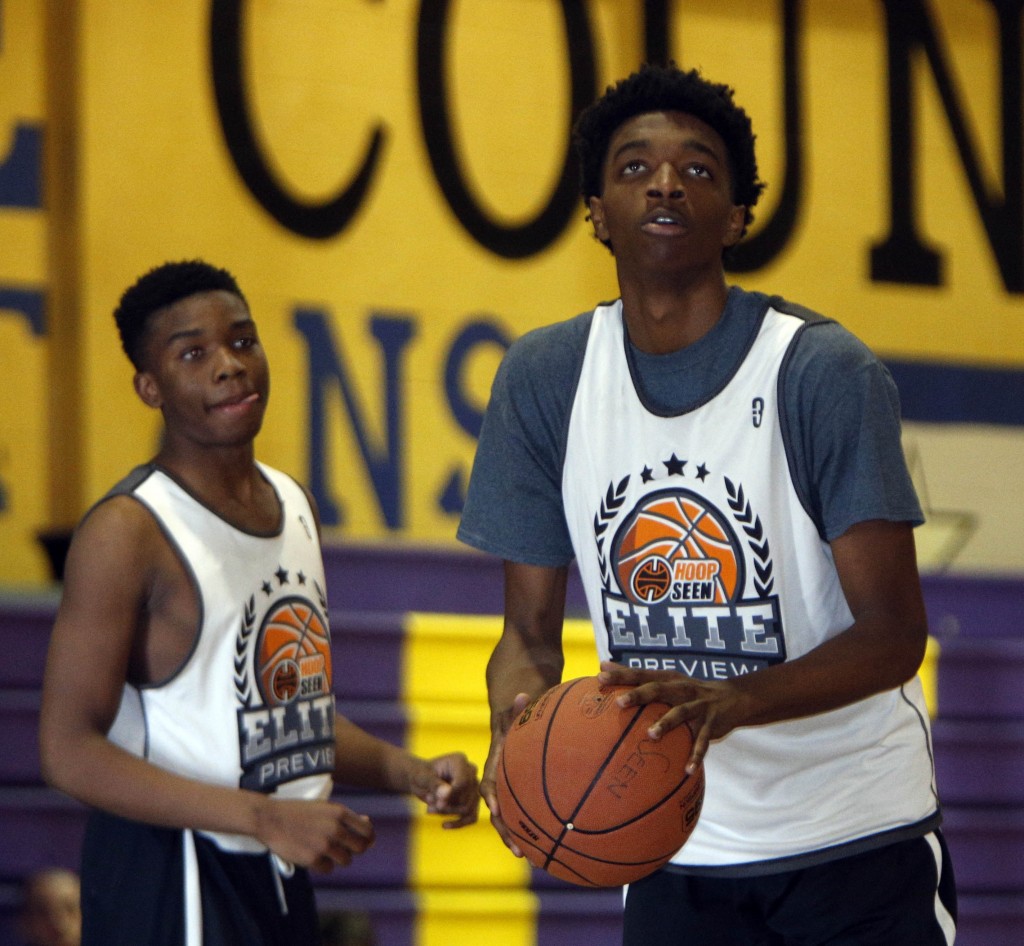 The Alabama Crimson Tide added two recruits who have the potential to grow into key contributors for the team.
Head coach Avery Johnson's bunch secured commitments from guard Herb Jones and forward Alex Reese.
Jones is a 6-7 wing from Hale County High School, right down the road from Alabama's campus.  He ranks as a four-star recruit by 247 Sports and Rivals.
Jones picked Alabama over Auburn, Georgia, Georgia Tech and Florida.
For Jones, it was the coaching staff that impressed him the most.
"One of the coaches (Bob Simon) recruited (NBA rookie) Kris Dunn at Providence when they turned the program around," Jones told AL.com. "One of the coaches (John Pelphrey) played at Kentucky. Avery Johnson has NBA experience and he can tell me what I need to do to make it to the NBA.
"(Pettway) stresses to me about doing all the right things when I'm up there and connecting with people. Putting all those pieces together is a great recipe for success."
"From what Coach Johnson has showed me, I feel like I can make an impact as a freshman," Jones said. "He doesn't really define you to a specific role as a position. He calls everybody multi-positional players and that's what I am."
Reese is a slightly better prospect.  The 6-9, 220-pound power forward from Pelham High School in Alabama ranks as the #82 player in the 2017 class by ESPN, #86 by 247 Sports, #73 by Rivals, and #59 by Scout.
The multi-talented forward committed during his official visit to the school.
"It was pretty fun," Reese said. "I told (assistant) Coach (John) Pelphrey first and then I got to Coach Pettway on the way to Coach Johnson's office, so I told him third," Reese said. "(Johnson) was really excited and right after we left his office, he tweeted something."
For Reese, Coach Johnson was a huge selling point.
"I'm committing to Alabama because with Coach Johnson, it would be good to play for him," Reese told AL.com. "He has a lot of connections and has a lot of experience with the NBA. I have great relationship with the staff and I'm working on building a relationship with the players."
Jones and Reese become the first two members of Alabama's 2017 class.