Ken Hitchcock has been relieved of his coaching duties

.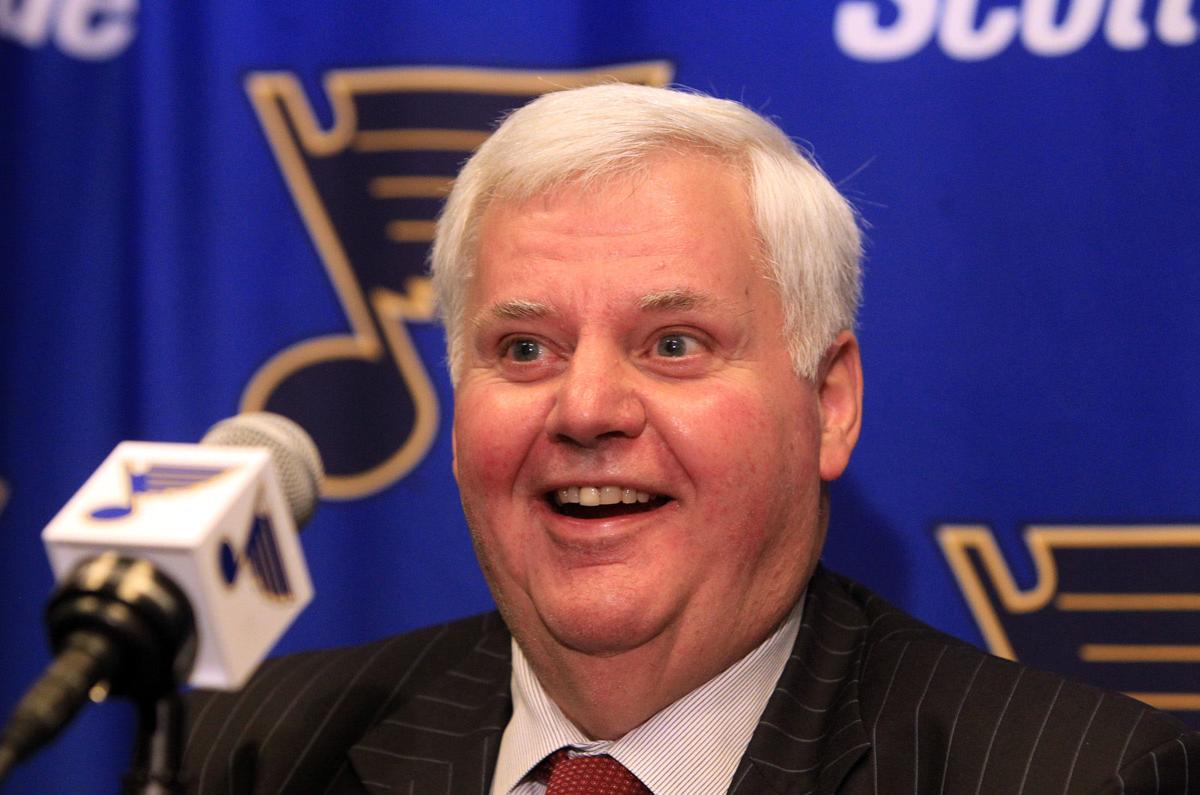 The St. Louis Blues relieved head coach Ken Hitchcock of his duties on Wednesday, following the team's 5-3 loss to the Winnipeg Jets Tuesday night. The Blues are having a below average season, currently sitting in the final wild card spot in the Western Conference with four teams trailing them by 1 point or less. The Blues record is 24-21-5 across their first 50 games played, with a much worse than usual -16 goal differential.
Ken Hitchcock was hired by St. Louis during the 2011-2012 season and since that time the team has not placed further down then 2nd place in the central division, winning the division twice in that time. Hitchcock has coached a total of 413 games for St. Louis to a record of 248-124-41, giving himself a .650 points percentage while with the team.
In the same time span, the St. Louis Blues have made the playoffs each season, but have failed to be as successful once they get there. Their record under Ken Hitchcock in the playoffs is 20-27, failing to make it out of the first round two times during his five-year tenure. With their first conference final appearance under Hitch coming just last year in the loss to San Jose, and zero Stanley Cup final appearances being made under him, one might wonder why he'd be fired now. Well, lets try to figure that out.
Despite Hitchcock's extremely successful regular season record with the Blues, he (along with a consistently bad playoff performance from the players) cannot get it done in the playoffs. This is a huge factor, as the St. Louis Blues are in Stanley Cup crunch time now and their window is only closing as the years pass. Kevin Shattenkirk and Alex Pietrangelo are two number one defensemen in their prime right now. At 28 and 27 years old respectively, Shattenkirk and captain Pietrangelo are at the peak of their NHL career with only a few more years left at best as they move into their 30's. Forwards Alex Steen and Paul Stastny are both right on the brink of being out of their prime, at 32 and 31 years old with their points production already on the decline. The Blues have no lack of young talent, Colton Parayko, Vladimir Tarasenko, Jaden Schwartz, and Robbi Fabbri are all under the age of 25. Their entire defense core excluding Parayko and Joel Edmundson are 27+ and two are over 30 years of age.
This combined with the fact that Ken Hitchcock already announced this season as his final coaching season, led to his firing. Hitchcock is at the end of a long and successful coaching career, having coached 4 different teams since 1995 with one Stanley Cup win, 781 regular season wins, and 8 division titles. The St. Louis Blues hired ex-Minnesota Wild head coach Mike Yeo as their assistant coach at the beginning of the season, following Hitchcock's announcement of intent to retire after this year. The purpose of Yeo's hiring was, of course, to take over as head coach once Hitchcock stepped down at the end of the season. The promotion came a bit earlier than expected for Yeo, who will now take over as head coach 50 games into the season and try to get the team into the playoffs once again.
The Blues can only hope Mike Yeo can find a way to get starting goaltender Jake Allen back on track, who is having an abysmal season after being named number 1 goalie following Brian Elliot's trade to Calgary in the offseason. Allen has a career record of 57-26-7 with a save percentage of .915%. This season he is 17-13-3 with a .895% and a 2.87 GAA, a career worst for him in both categories.
The Blues first test without Ken Hitchcock behind the bench will be Thursday at home against divisional opponent Dallas Stars, who the Blues should be able to make quick work of as they have not been at their best this season.