I realize that NBA divisions don't matter, but they're a good way to group teams into separate posts.
Here, I'll be listing teams in order of my projected standings, as well as give one bold prediction for each squad beyond that. This division's a great one, as it's possible that all 5 teams may crack .500.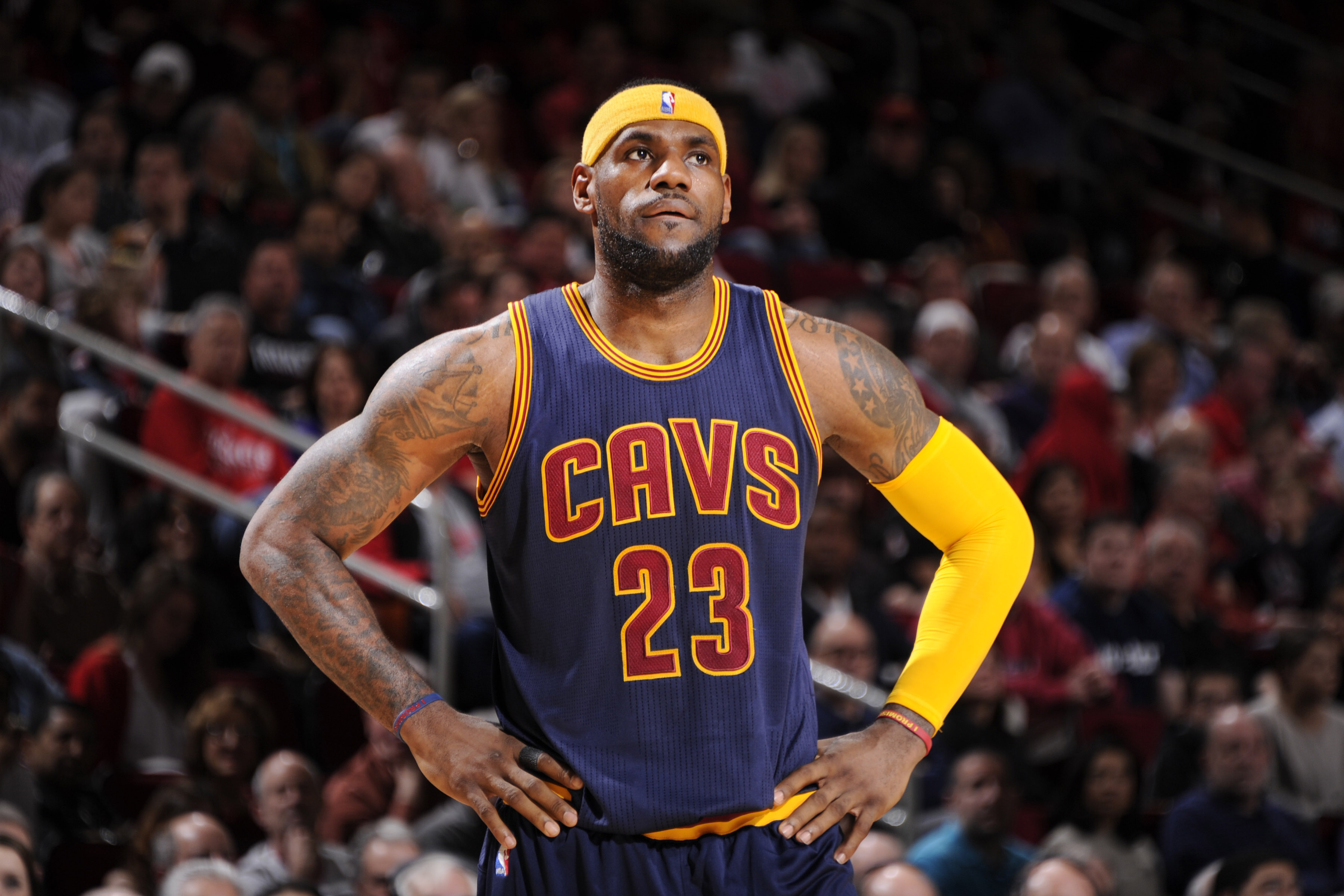 (1) CLEVELAND CAVALIERS
The Cavs rest LeBron 5 full games, but he still cruises to MVP.
LeBron James hasn't won MVP in three seasons now, with new Warriors teammates Kevin Durant and Steph Curry taking home the last three trophies collectively. Now that they're teaming up in GS, it's going to be hard for voters to distinguish between the two, even if Golden State nears 70 wins again.
Meanwhile, that image of LeBron James dominating in the Finals isn't going to go away easily. That carryover effect will give LeBron the benefit of the doubt as being the league's best player, and earn him an honor that he's been passed over for 3 years in a row. In a sense, it'll represent the NBA's "make up call."
Even if he rests extra minutes, or even he rests 5 full games, LeBron's stats and team wins should be there. Someone like Russell Westbrook or James Harden may be his primary competition for MVP because they can rack up huge numbers, but I suspect voters will still give the nod to a 25-7-7 LeBron year over a 30-7-7 year if the Cavs win 60 and the Rockets/Thunder tally less than 50.
(2) INDIANA PACERS
The Pacers jump from 102 points per game to near 110.
This isn't an endorsement of new coach Nate McMillan's impact, but simply a matter of the talent of their roster. Larry Bird's remodeled this into a track team, adding speedsters Jeff Teague and Thaddeus Young. With Paul George at the 3, Young at the 4 and Myles Turner at the 5, the Pacers may have the fastest frontcourt in the league.
I also happen to like a pair of their unheralded bench players, in G Joseph Young and F Georges Niang. Neither one has the "look" of a sure NBA star, but they're proven scoring machines in college that I feel can still have an impact in the NBA if given the chance. Between their starters and potential bench players like that, the Pacers will be running and gunning and scoring in bunches.
(3) DETROIT PISTONS
The Pistons don't take the next step.
Like every NBA fan, I love Stan Van Gundy and appreciate his system of surrounding a big man with four shooters. Obviously, his coaching acumen has benefited Andre Drummond and the rest of the team, to the tune of 44-38 and a promising playoff showing last year.
However, I'm not convinced the roster has enough weapons to produce a noticeable step forward from there. Specifically, shooting. The Pistons should allow heavy minutes to Tobias Harris and Stanley Johnson, two solid players who aren't particularly good 3-point shooters (at 31% and 30.7% last year, respectively).
That, coupled with Reggie Jackson's injury, could lead to a disappointing season from a wins-and-losses perspective, and perhaps a repeat around 40-45. The future may still be bright (especially if Stanley Johnson can add more range) but I don't see it happening immediately.
(4) CHICAGO BULLS
Doug McDermott starts 50 games.
Right now, the Bulls starters are listed as Rajon Rondo, Dwyane Wade, Jimmy Butler, Taj Gibson, and Robin Lopez. All big names, all good players (in particular, I think Robin Lopez is underrated). However, none of them can shoot. Even Jimmy Butler, who has flirted with 37/38% in some seasons, has an inconsistent shot that was evident in the Olympics.
Clearly, the team will need to find a way to balance the court. Nikola Mirotic is an obvious option as well, but I actually think McDermott's proven to be a better shooter than the Euro so far. McBuckets can play either the 3 or 4 and complement the team's stars well.
Aside from shooting, the obvious question mark in Chicago is going to be chemistry from a locker room perspective. I had high hopes for Fred Hoiberg, but after one shaky season, he's now tasked with overseeing several big egos who may not get along, especially if the team struggles to reach .500. McDermott SHOULD start (and Dwyane Wade could thrive off the bench, in my opinion) but the question will be if Hoiberg has enough juice and authority to adjust lineups as necessary.
(5) MILWAUKEE BUCKS
The Greek Freak shows that he CAN'T do everything.
There's a lot of talk from Jason Kidd and the organization about Giannis Antetokounmpo in a PG role. Even the term "point guard" isn't that important anymore, because players like James Harden and LeBron James effectively play the point from different positions. Essentially, there's one "primary playmaker/ballhandler," and the Bucks think Giannis can serve that role.
I'm not so sure. I understand why the Bucks would want Giannis in that capacity because his shooting off the ball isn't that stellar. The problem is: his playmaking and ballhandling isn't that stellar, either. I suspect the Bucks will try to run the offense through Giannis early in the season, to rocky and inconsistent results. Eventually, they'll realize that vet Matthew Dellavedova is their better option to actually win games. After all, the scrappy Aussie is a natural PG. He averaged more assists last year than Giannis, with almost half the turnovers (1.5 for Delly, 2.6 for Giannis).
If the Bucks have another disappointing year, as I suspect they might, coach Jason Kidd is going to be on the hot seat. If that comes true, he can't afford the luxury and long-term plan of making Giannis into the NBA's Future and instead will have to squeeze out as many wins as he can to make sure he's still around come 2017.