Brock Lesner's MMA career is over

.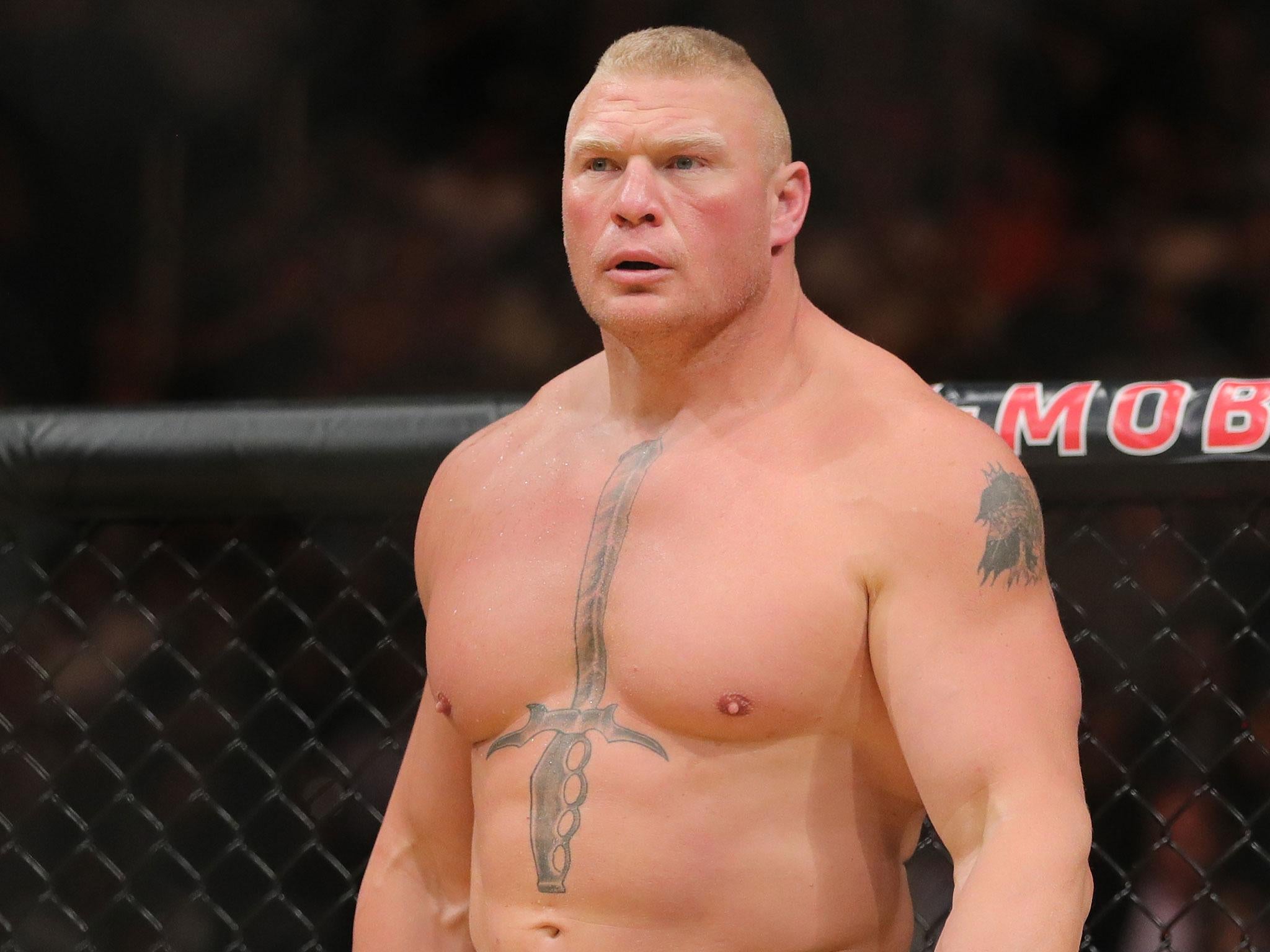 Former UFC Heavyweight Champion and one of the biggest superstars in UFC history Brock Lesnar (5-3 1 NC) informed the UFC that he is officially retired from the sport of Mixed Martial Arts. This brings to the end one of the most interesting and game changing MMA careers in a very quiet manner. Lesnar informed the UFC of his retirement which essentially suspends his current USADA suspension and removes him from their active fighter list. This means that he will not be actively tested and if he were to ever try and make a return his suspension would pick up from where it left off. This seems to be a very definitive end to a career that skyrocketed to the top, and came crashing down due to injury just as quickly. A true crossover athlete and the man who proved that raw athleticism and power could translate into UFC Gold steps away after a victory that was nullified due to a positive performance enhancement drug test at UFC 200 and continued his WWE career. One has to think what could have been had it not been for Brock's bout with diverticulitis that cost him 12 plus months of his UFC prime who knows how differently this story may have ended. There will certainly always be a lasting memory of Brock Lesnar avenging his first career loss and cutting a ridiculous promo on fans and sponsors after his main event victory at UFC 100, and the hype and hoopla surrounding his return at UFC 200. Brock Lesnar changed the face of the MMA world going from the guy in Sports entertainment to UFC champion in a very short time.
Brock Lesnar was the enigma of the MMA world when he came over from the WWE in 2008 with only 1 professional fight to his name. He first appeared at UFC 81 and suffered his first career loss to another former Heavyweight Champion Frank Mir (18-11). He followed up that loss by beating Heath "The Texas Crazy Horse" Herring (28-15) and was awarded a title shot which he cashed in on. A mere 9 months after making his UFC debut Lesnar dismantled then champion and UFC Hall of Famer Randy "The Natural" Couture (19-11) in the second round with vicious ground and pound to claim one of the biggest prizes in combat sports the UFC Heavyweight Championship. This launched the phenomenon that was Brock Lesnar, a man who is so big also being so agile and athletic had not been seen at this point in UFC History. The move from WWE to MMA was originally thought to be a joke by many, who did not realize that a man with no pro or college football background who almost made the Minnesota Vikings after leaving WWE the first time, but Brock proved that his history of amateur wrestling could transfer into the Octagon.
Though controversy has swirled around his final fight in the UFC Brock Lesnar made a change to the MMA world for the better. He brought in more fans that had no interest in MMA and just knew him as their seemingly invincible WWE champion. His MMA career will always be looked back upon as one of the ultimate what could have been situation, but it cannot be denied that a man who won the UFC Heavyweight Championship in his 4th pro fight certainly had a major impact in the world of MMA. If this truly is the end of the road inside the Octagon, and it really looks that way, Brock Lesnar retires as a guy who proved most critics wrong and started the UFC on their more personality-driven model that they are at today.