A look back at the past year of CSGO

.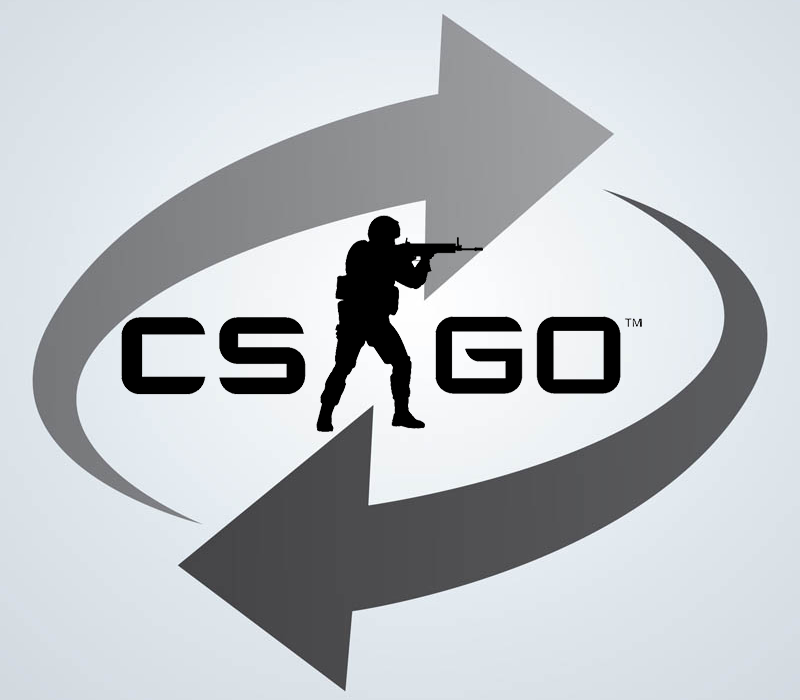 CSGO has had a fantastic year in 2016. The year has not been without it's ups and downs in the year that has gone by. Prize money has been one of the main criteria for judging the success of an eSport so far. CSGO has not left us disappointed. We saw higher prize pools and more organizations invested in CSGO.
Let's see how CSGO started off in 2016.
2015 was by far Fnaticś time in CSGO. They were the undisputed kings in the competitive scene and the number one team for a long time. But towards the last months of 2015, we saw some roster changes in Fnatic which saw their In Game leader Pronax quitting the team in exchange for a new player.
The start of 2016 saw the teams much more equally balanced in terms of results and skill. With the drop in form for Fnatic and the rise in form for NIP, VP, SK; it was an even playing field.
Big tournaments in CSGO 2016
MLG Major Columbus 2016
MLG Major Columbus was the first CSGO Major to be held on American Soil. It was also the time when Major Prize Pool was quadrupled to $1 million. The event which took place from 29th March until 4th April at Ohio saw the participation of teams post the Fnatic dominance era. This event saw NIP play without their newest addition, Pyth, who due to VISA issues could not visit the venue.
They had to play with their Coach and despite playing with their coach, they did manage to retain their legends status.
The surprise victory for this event was LG. While LG had been having consistent performances prior to this event, no one expected them to be able to win against NaVi, Liquid, Astralis and the likes. LG won their first ever major and were the first Brazilian team to win a major title.
Dreamhack Masters Malmo 2016
Immediately following the Major the first event to be held was Dreamhack Masters Malmo. This event saw NIP playing with Pyth and they proved themselves to be a competitor as they won the event with ease. The ferocity of NIP on Cache gave them a distinct advantage over their opponents during the map pick phase. They won the finals against NaVi in two maps ( both 16-14). By now, NaVi were being seen as the team that bows out in the finals. Their performance in the finals in their last two major tournaments had been below par and it definitely was nerves and under-performances by the major stars that resulted in such a sub-par performance from the top 3 team at the time.
Eleague Season 1
Eleague Season 1 happened from May till July. The playoffs which happened in the last week of July saw the top teams battling it out against each other. Eleague was a stepping stone in CSGOś success as it was the first time that eSports / CSGo was televised on a national TV medium. Turner Broadcasting System ( TBS ) have placed their faith in eSports as a rising industry. The first season saw some splendid performances by many individuals and we had VP winning the finals against Fnatic in a very close finals. VPś determination to stick with their Core 5 made it possible for them to have the stability and the confidence within the players that is required to form a successful team. Taz has always maintained that a few losses would never mean a roster change at Virtus Pro.
ESL One Cologne
ESL One Cologne has been synonymous with CSGO since it's inception. Cologne has been a major venue since the majors started and this year was no exception. The former Major champions SK were here to defend their title while the other teams were definitely closing in on SK. The big names in CSGO, NIP, Fnatic, Astralis, however, were not able to make it to the finals. We had a dream run from Liquid who played with their newest addition to their roster, S1mple. Simple had a splendid performance at this major with a 1.12 rating all the way to the finals. However, Coldzera, who has been splendid in 2016 until this point with his 1.36 rating definitely took the game away from Liquid. The finals were not as exciting as many would hope, but that was simply because we did not get a fantastic and over the top performance from Simple.
ESL One New York
ESL One New York has had the opportunity to host Dota2 in previous iterations of the tournament. 2016 saw the first time that CSGO was included in the titles at New York. The $250,000 tournament which was held at the Barclayś center saw participation from the top teams in the world. With amazing amenities and some really good staff, the event ran smoothly. While there were some minor problems with the VIP ticket holders not getting their promised amenities, overall the event was a resounding success.
Eleague Season 2
Eleague Season 2 was announced by TBS in August.  Season 1 was a big hit especially with the input costs being minimal for the organization. Eleague Season 2 saw a big surprise of sorts with Optic Gaming winning the tournament in the finals against Astralis.
CSGO  – How it changed in 2016.
CSGO has been constantly evolving over the course of the year. The competitive scene has been evolving with some map changes happening throughout the year.
Operation Wildfire
Operation Wildfire was released in February 2016. Operations are special events in CSGO when new maps are released and you can complete missions for badges. They are favored by the community. However, Operation Wildfire was the only operation to be released in 2016 much to the disappointment of fans in CSGO.
Nuke added to Active Duty Map Pool
On 21st April 2016, Nuke was moved to the Active Duty Map pool. The changes to the map were significant and made it much less CT sided than before. Nuke replaced Inferno on the active duty map pool.
Glove Skins added to the game
Monetisation of skins and cosmetic items has been the foundation on which the CSGO economy has rolled. Glove skins have been added to the game on 28th November 2016.
Roster Changes in 2016
Maniac Coaches EnVyUs
Maniac had been out of the Professional scene ever since he was cut from the French team in September 2015. The veteran who had quit his day job to continue his career as a professional gamer was inducted into the EnVyUs roster as a coach. His acumen and strategizing techniques were the reason why he was chosen to coach the team.
Stewie2k added to Cloud9
Cloud9 had been down and out since 2015 when they had a fantastic run at the start of the year. Cloud9 wanted to add some fresh blood into their roster and they chose Stewie2k in the team The choice was definitely a good one as Stewie2k has had a very good time in CLoud9 ever since. Despite his splendid performances, the team has not been able to win tournaments.
Titan stops operations
Titan was one of the iconic organizations in CSGO. They had been one of the pioneers in esports since the inception of CSGO and had been instrumental in the development of the scene. Reduced profits and receding investors, however, forced the company to shut down on January 13, 2016. The performance of the team was definitely one of the factors in their decision, as Titan had not been able to win any major tournaments in 2015.
Sponsors and partners with whom we were about to sign, understandably backed out of deals, not wanting to be associated with a company that had just been tarnished. Needless to say, our budget for 2015 had gone up in smoke from one day to another
Ex-TSM becomes Astralis.
The TSM roster consisting of Danish players were not able to meet the contractual obligations of their deal with Astralis. They decided to leave TSM and form their own organization. This was the first player controlled organization in CSGO and was definitely a big step in making sure players had control over their own future.
Godsent formed
Following in the footsteps of Astralis, the ex-Fnatic players also decided to form their very own organization. The ex-Fnatic players formed Godsent. This was a mutual decision and Fnatic took up a new roster which included one player from the old Fnatic roster – Olofmeister.
There have been several other changes made to teams over the course of 2016. The teams´ performance has been improving and waning over the course of the year. Apart from SK Gaming who had been extremely dominant at the beginning of the year, there has been no clear inner in the later parts of the year.
As much as CSGO has diversified and changed over the course of the year, there have been several other controversies surrounding the game and it's professional aspect.
Here are some of the top controversies that happened over the year.
The Betting Scandal
Betting in CSGO had become a major talking point for the industry. With youngsters gambling away thousands of dollars worth of skins on match outcomes, it was becoming an addiction; an uncontrolled addiction for many.
Betting is legal in many states on many sports. However, it is regulated and there are safety checks in place to ensure people do not gamble away their life savings or get addicted to it. These regulations are important as Betting does tend to get people carried away and gamble away most of their money
CSGO had it's first bitter taste in gambling and betting when a major NA team, IbuyPower threw a match against their opponents in exchange for skins. They were subsequently banned from the game indefinitely, however, the trust of the people on professional players was shaken.
The betting scandals were not limited to Tmartn. The entire issue first started with M0e going public about his agreement with CSGODiamonds being broken. He brought into the public eye the unethical behavior by the website which was trying to cheat it's users of their skins/money.
This was followed by revelations about ownership details of some top betting websites such as CSGOshuffle.
https://www.youtube.com/watch?v=dY3ltGjUBUo
https://www.youtube.com/watch?v=pgnm0Fb1t94&t=292s
LG – SK
At the time of this controversy, LG was undoubtedly the best team in the world. They had consistent number one finishes with an almost unbeaten record on certain maps. SK gaming was looking to make a comeback in Counter Strike in a big way. If you remember correctly, SK was one of the best teams in CS, in it's previous iterations.
The players were in talks with SK gaming much before their organization owner knew about it. They signed a letter of intent with SK Gaming and had almost worked their way into the new team. However, a change of heart from the players made them change their mind.
By this time, they were legally contracted to represent SK gaming. It turned out into a huge deal as the players were almost on the brink of being forced legally to represent SK gaming.
https://www.youtube.com/watch?v=GpT2SUZkOXI&t=11s
In the end, LG and SK worked out a solution to the entire episode and parted ways with the roster with mutual beneficial ways.
PEA Controversy
2016 saw the formation of several groups/leagues. With eSports getting recognition and formalized with contracts, it was important to have a players union representing players interest. With this idea came up several organizations claiming to be messiahś for players.
We have had WESG, WESA, PEA coming up with their own affiliations and interests.
PEA was formed by a group of organizations to secure the interest of the players financially and in terms of schedule. However, it was clear right from the start that their interests lay directly opposite of ESL. After forming their own league, they signed exclusivity contracts with team owners and players. This way they would be able to secure the majority pie of the exports earnings and hence could guarantee much higher pay for players and organizations. With organization earnings dwindling in CSGO, the teams saw this as an opportunity to multiply their earnings.
https://www.youtube.com/watch?v=lvZTNEJ1Igc&t=4087s
However, a letter signed by the players made sure that the public opinion would be riled away from the PEAś interests. Amidst all this controversy came the TSM- Sean Gares saga. TSM owner Reginald fired Sean Gares for voicing his opinion and garnering public opinion against TSM without consulting the organization beforehand.
There have been arguments on both sides of the subject and have some really valid points. It has not yet been settled with arguments and counter arguments from both sides.
Whats in store for 2017?
2017 brings with it a unique view for CSGO. While there are several traditional sports organizations investing into eSports and eSport teams, there is also the problem of an unorganized sector that is seeing it's value dwindle.
We have had organizations such as Copenhagen F.C., Philadelphia 76érs, Houston Rockets etc enter eSports. With 2017 approaching, we can only expect more such investments into eSports.
However, player rights and exclusive leagues are important matters that are hovering over the scene. Until we get a closure on the decision with regards to these topics, we cannot expect a stability that is required for investors and new players to feel comfortable.
Can we move out of the Wild West syndrome for eSports? 2017 holds the answers for us.