Josh Gordon has suffered yet another setback
In what is likely the least surprising news of this off-season: Josh Gordon has been denied reinstatement to the NFL. This was first reported by Tom Pelissero of USA Today. Whatever he said in his last meeting with Goodell must not have been very convincing. Josh can reapply again in the fall. At this point though, I would be shocked if he ever plays another snap in the NFL.
For what it's worth, back in March Browns GM Sashi Brown did tell the media the Browns were not in a position to turn down a player of his caliber if he was available. But depending on why the NFL denied his reinstatement, we will see if that assurance holds true.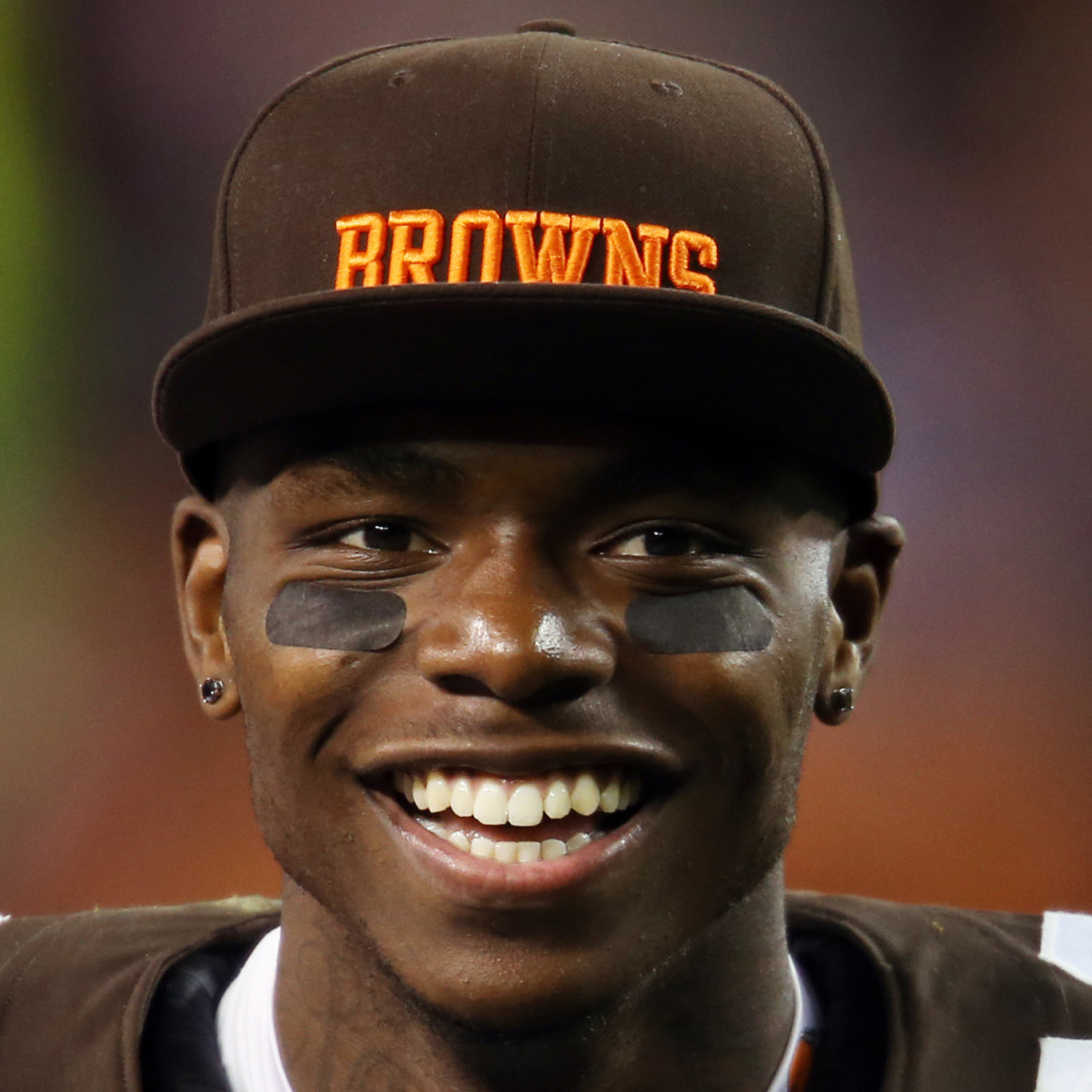 Josh has missed 43 of the last 48 games with the Browns and has not played a down since December of 2014. He was briefly reinstated last year with a 4-game suspension attached before he checked himself into rehab in September, which was rumored to be because he was about to test positive once again for having alcohol in his system. He was then suspended for the remainder of the season. It's been one thing after another with Josh, from positive drug/alcohol tests to a DWI, and even a warrant out for his arrest after failing to submit a DNA sample required by multiple subpoenas in a paternity suit.
He currently does not have an agent after 3 representatives, including Drew Rosenhaus, ended their professional relationship with him. And last month, Josh took a Snap of himself throwing Browns gear into the garbage. Some speculated that he felt the team did not do enough to help his reinstatement efforts. Either way, not exactly the look you are going for when trying to show the NFL you have matured and are ready to make a comeback.
I am going to spare you all the takes about how weed should be legal in the NFL and how a guy who has done nothing more than drink and smoke is not in the league, but guys who have battered their wives, girlfriends, or strangers in bars are. We get it, and some of this will likely be addressed in the next round of CBA negotiations.
What I really do not understand is how Josh can consistently show such apathy in playing a game that would make him rich beyond most of our wildest dreams. He has/had the talent to be one of the greatest receivers who has ever put on a helmet, he just does not have the desire. He does not want to play professional football, and that is something we as Browns fans, and likely the rest of the NFL, need to accept.
One of the things that Hue Jackson and Sashi Brown, and to be fair most NFL coaches and GMs, consistently talk about in evaluating players is the need to love the game of football. Josh Gordon is proof that it does not matter how much skill you have, if you don't want to be on the field, if you don't do everything you can to make sure you suit up on Sundays, you won't.
Josh Gordon is the person who you love more than they love you back. If they aren't going to put in the effort, why should you? Browns fans, it's time to close the book on him in Cleveland. We have a bright future ahead, it's time to fall in love with someone else.