Bisping/GSP has been canceled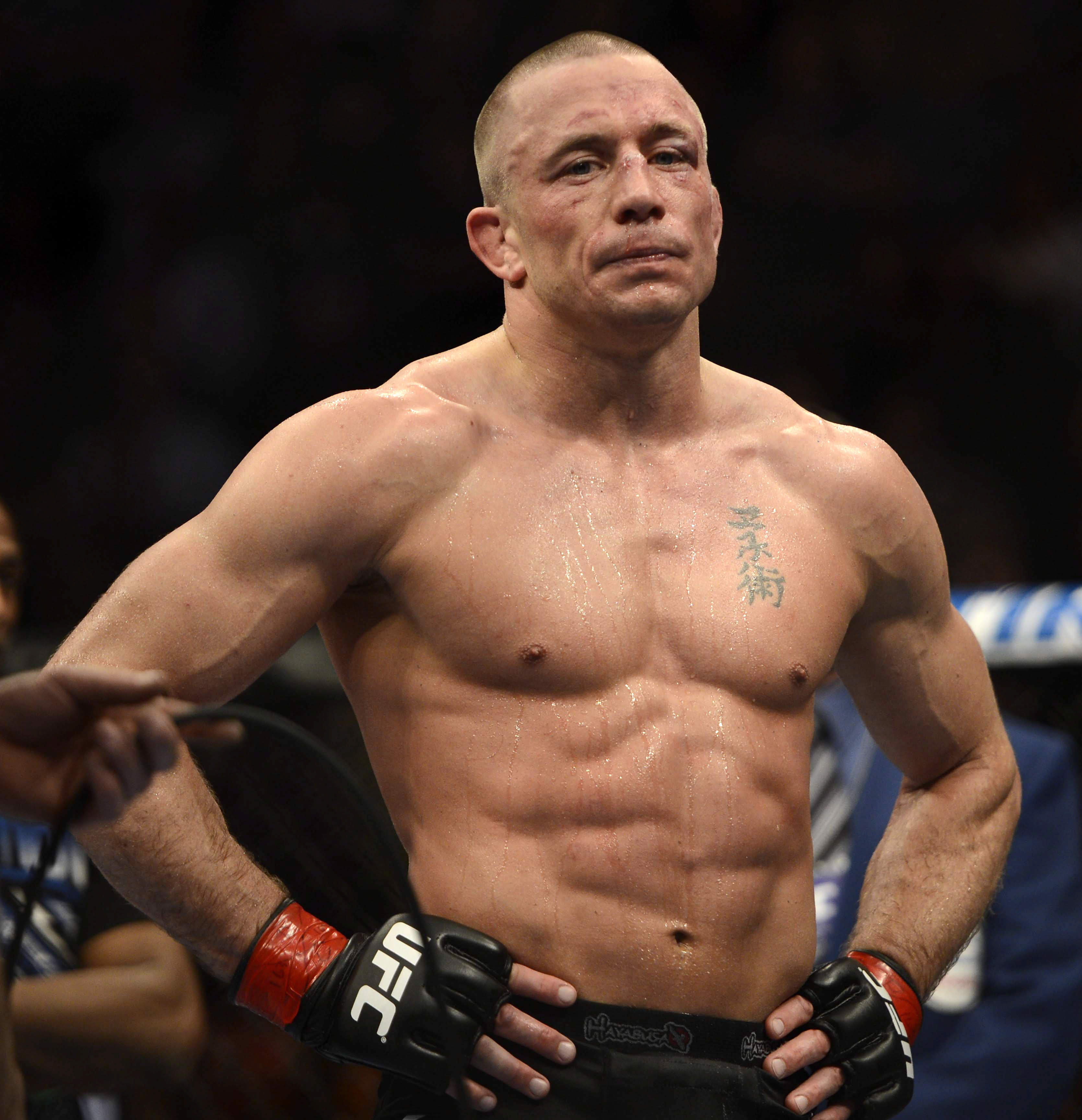 The pomp and circumstance behind the announcement regarding the return of former UFC Welterweight Champion Georges "Rush" St. Pierre (25-2) seems to be all for naught after it was announced by UFC President Dana White the Middleweight Title shot is no longer going to happen. Michael "The Count" Bisping (31-7 Middleweight Champion) will instead be stepping into the cage against the clear cut number 1 contender Yoel "Soldier of God" Romero (12-1 #1 Middleweight) in the very near future.
The big announcement and press conference between Bisping and GSP has been thrown to the wayside after weeks of speculation that GSP had said that he would be ready anytime after October. Every other Middleweight contender did not have the best reaction to the news and it triggered a ton of negativity across the MMA world. The formerly retired GSP was returning for a title fight in a division eh did not compete in and was looking to dictate the terms.
In all honesty, this seems like a sign that the UFC is maybe not fully straying to the big money fights only world. Romero is clearly the number 1 contender and has run through the best the Middleweight Division has to offer. In a division that is stacked with heavy hitters, Romero stands out as the guy to try and dethrone the Ultimate Fighter Season 3 winner.
The matchup is much more difficult for Bisping with Romero's Olympic wrestling background. This fight may not be the big name draw that GSP was, but it is most certainly the most deserving fighter looking to capture the gold from the current champion, which for many UFC purists is a good sign for the promotion.