Our 1/4 of the season MLB Awards
With almost a quarter of the season in the books on the 2017 MLB Season, here are my picks for the game's biggest awards. Note: all statistics are courtesy of Baseballreference.com, and are up to date entering play on Thursday, May 18, 2017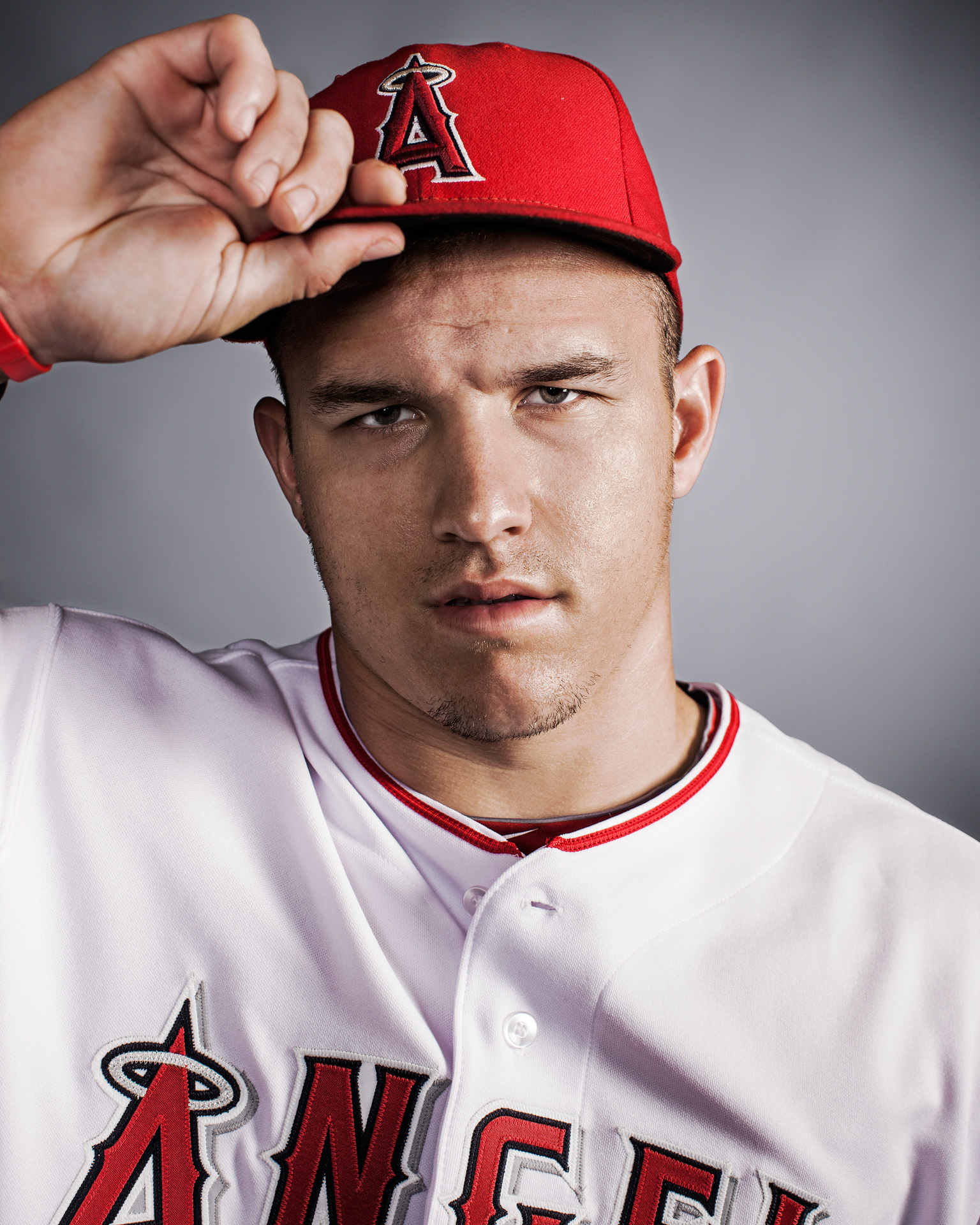 AL MVP: Mike Trout, Los Angeles Angels
13 HR, 30 RBI, 28 Runs, 8 SB, .341/.451/.742, 2.9 WAR
The unquestioned best player in baseball, Trout has almost singlehandedly powered a sub-par Angels team above .500, homering in six of his past seven games, including the past four to push the Angels to 21-20. As it stands, Trout is on pace to lead the AL in WAR for the sixth straight year, which includes every full season of his big league career. Trout is fourth in the AL in AVG, second in HR, third in RBI, and first in OBP, SLG, and OPS. For the season, Trout is on pace for 49 HR, 113 RBI, and 30 steals, which would give him his first 30-30 season, and would help him seal up his third AL MVP Award by the age of 26. This season, Trout has already become the youngest player to reach 150 homers and stolen bases in a career this season, and for reference, if Trout leads all of the MLB in WAR for the fourth time, he will match Barry Bonds' career total in the same stat.
Honorable Mention: Nelson Cruz, Aaron Judge
NL MVP: Bryce Harper, Washington Nationals
13 HR, 36 RBI, 42 Runs, 0 SB, .373/.488/.739, 2.6 WAR
The NL WAR leader, Harper is bouncing back from a 2016 season that saw his homerun total fall to 24, his AVG fall to a career low .243, and his WAR to 1.6 after posting a 9.9 WAR in 2015, when he became the youngest unanimous MVP in NL History. Harper is the anchor for the first place Nationals, who possess arguably the deepest lineup in baseball, and is currently second in the NL in AVG, HR, and RBI, and is first in OBP and OPS. For the season, Harper is on pace for a blistering 53 HR, 146 RBI, 170 runs scored, 122 walks, and a career high 203 hits, which would all but lock up his second NL MVP in three seasons if he comes anywhere near that pace. After shattering the record for a contract given to an arbitration-eligible player by signing a one-year, $21.65 extension with the Nats for 2018, it is scary what Harper could do with even more money in his pocket and his mind off of contracts.
Honorable Mention: Freddie Freeman, Ryan Zimmerman, Paul Goldschmidt
4-2, 85 K, 2.15 ERA, 0.77 WHIP, 8 GS, 58.2 IP, 2.6 WAR
In his first year in Boston after the Red Sox acquired him for the number one prospect in baseball Yoan Moncada, Sale has excelled as the team's ace. At the moment, Sale has struck out ten batters or more in seven consecutive starts and is one start away from tying the record that he already holds, with eight straight starts of ten strikeouts or more.  Sale currently holds a ridiculous 85:13 K: single seasonBB ratio, good for a 6.54 mark, and is leading the league in strikeouts, and WHIP, and WAR amongst pitchers. Sale is also second in the league in innings pitched and fifth in ERA, and is currently on pace for 17 wins and 353 strikeouts, which would put him within shouting distance of Sasingle-seasonrecord of 383. It appears after four straight top-five finishes in the AL Cy Young voting with the White Sox, Sale may finally be poised to take home the trophy, giving the Red Sox back to back winners.
Honorable Mention: Dallas Keuchel, Ervin Santana, Carlos Corrasco, Jason Vargas
NL Cy Young: Mike Leake, St. Lois Cardinals
4-2, 37 K, 2.03 ERA, 0.99 WHIP, 8 GS, 53.1 IP, 2.3 WAR
Of all the players on this list, Leake may be the biggest surprise, emerging as the unlikely ace of the surprise St. Louis Cardinals. Leake has gone at least 6.0 innings in each of his starts this season, and has posted a quality start in each outing, giving up three earned runs or less, but only actually giving up three runs once. Leake is leading the NL in ERA and WAR for pitchers, and is third in WHIP. A large chunk of Leake's success can be contributed to his ability to keep the ball in the park, having only given up 0.7 HR/9 innings, while also limiting hitters to a .214 AVG against, and walking only 4.7% of batters while leaving 86.5% of runners on base. After previously being known as a solid yet unspectacular innings eater, it appears that at the age of 29, Leake may be making a huge jump as a starting pitcher, one that would allow him to become the first Cardinal since Chris Carpenter to win the Cy Young Award.
Honorable Mention: Clayton Kershaw, Ivan Nova, Max Scherzer
AL ROY: Aaron Judge, New York Yankees
14 HR, 29 RBI, 32 Runs, 3 SB, .320/.426/.720 ,2.5 WAR
The 6-8, 280 pound right fielder has taken New York by storm, leading baseball with 14 homeruns. Judge has already set two records this season; a Statcast record for the hardest hit home run in the software's history at 119.38 MPH, and the record for the most home runs through 25 games of a rookie season in MLB history. Judge is second in the AL in OPS and third in OBP, largely because he was able to cut down his strikeout rate from 44.2% in his 2016 cameo, to a sustainable 28.4% this season. Additionally, Judge has increased his walk rate to 14.9%, the second highest of his career at any level, and currently has an average exit velocity of 95.3 MPH on balls put in play. On pace for 61 HR and 127 RBI, the former of which would tie Roger Maris' team record, Judge has led the Yankees to a first place start that no one saw coming, placing him squarely in the spotlight, and making him the favorite to become the first Yankee since Derek Jeter to be named Rookie of the Year.
Honorable Mention: Mitch Haniger, Andrew Benintendi
6-1, 29 K, 3.31 ERA, 1.16 WHIP, 8 GS, 49.0 IP, 1.9 WAR
The number-nine prospect in the Rockies farm system coming into 2017, Senzatela has been at the front on the Rockies push to top of the NL West standings. Currently second in the NL in wins and third in WAR amongst pitchers, Senzatela is 2-0 with a 2.50 ERA in three starts and 18 innings pitched on the road; even in the dreaded Coors Field, Senzatela has held his own, pitching to a 3.77 ERA in 31.0 innings, but most importantly, winning four of his five starts. With a plus four-seam fastball that has averaged 94.05 MPH, Senzatela has stranded runners at a strong 79.5%, while only allowing 1.10 HR/9 innings, a great mark for a pitcher that calls Coors Field his home. As part of a crop of young Rockies pitchers that may finally give the team a complement to their high-powered offense, Senzatela has made a strong case to become the second Rockie to win Rookie of the Year, after Jason Jennings in 2002.
Honorable Mention: Cody Bellinger, Kyle Freeland
AL Manger of the Year: Joe Girardi, New York Yankees
The Yankees are 24-13, and are currently in first place in the AL East with a .649 wining percentage, a 105 win pace. Nobody, not even the most optimistic Yankees fan, could have predicted this start for the team, especially after unloading Carlos Beltran, Brian McCann, and Andrew Miller, and in their place relying on a mix of veterans such as Matt Holliday, and young players such as Greg Bird, Gary Sanchez, and Luis Severino.. Yet the Baby Bombers are sitting in first place, with the second most runs scored in baseball, and an ERA of 3.75, fifth best in the game, some of which has to be credited to Girardi. Many analysts predicted the Yankees to finish below .500 for the first time since 1992, yet Girardi has the Yankees on top of the AL East, overachieving for the third straight season. Despite winning over 95 games four times and winning the World Series, Girardi has never won the Manager of the Year Award with the Yankees, but at this rate, has to be the favorite to win the award this season.
Honorable Mention: Paul Molitor, Buck Showalter
NL Manager of the Year: Craig Counsell, Milwaukee Brewers
The Brewers are 23-18, and are currently in first place in the NL Central with a .561 winning percentage, a 91 win pace. Many fans would pick Bud Black of the Rockies to win this award, and that's fine, except the Rockies were a very popular sleeper pick coming into the season. Most people, myself included, thought the Brewers would be fighting it out with the Reds for last place, yet here we are heading towards the end of May, and the Brewers are in first place in the NL Central, ahead of the defending World Series Champion Cubs. Under Counsell's watch, a Brewers rotation led by Willy Peralta and Chase Anderson are in the top half of the MLB with a 4.16 ERA, and the offense, led by Eric Thames and Ryan Braun, is third in the game with 217 runs scored. In particular, Thames has turned into an MVP candidate under Counsell's watch, and castoffs Eric Sogard and Travis Shaw are having career years. A former World Series Champion with one of the game's most unique batting stances of all time, Counsell has helped accelerate the Brewers' rebuild this season, and it may help him win some hardware at year's end.
Honorable Mention: Bud Black, Brian Price, Torey Luvullo