Under-the-radar winners from Week 5 in the NFL
Every week, I try to find some unconventional "winners" who benefited — either directly or indirectly — from the events this past weekend. I'm listing my own, but please write in with yours as well. All season, you guys have mentioned some under-the-radar studs who helped bring attention to their nice weeks. Let's all do the same again to help people get a better feel for the entire league.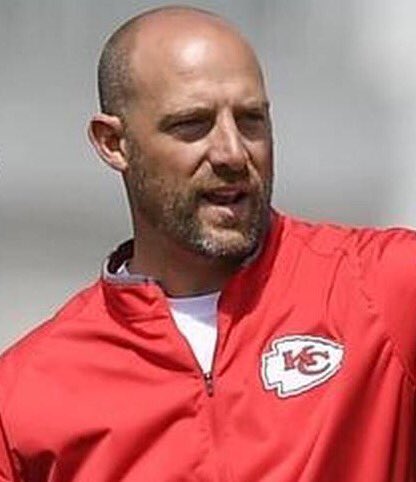 Matt Nagy, OC, Kansas City
I've been a huge fan of Matt Nagy's future as a head coach for a few seasons now, with his breakout performance coming in Week 1 against New England this year. It's Week 5 now, and the "new and improved" Kansas City offense doesn't appear to be going away. Obviously, Andy Reid is the main engine for the Chiefs, but we can sense the effects that the former Arena League QB has on this offense in terms of being more aggressive and explosive.
Technically still in his first full season as a coordinator (and still in the shadow of Andy Reid), I expected Matt Nagy to be a darkhorse candidate for head coaching openings in 2018. But given how well this offense is clicking right now, he may start to become the head coaching candidate of 2018.
LB Vontaze Burfict, Cincinnati
The move from OC Ken Zampese to Bill Lazor has seemingly sparked the Cincinnati season back to life, but let's not ignore the impact of LB Vontaze Burfict from suspension either. Since his return, the Bengals are 2-0. Burfict had a starring role this weekend, racking up 13 tackles, 1 sack, 3 TFL, and even a pass deflection.
Throughout his career, Burfict's been an extremely polarizing player in more ways than one — in terms of his personality, and his skill set as a bulky run plugger in a league that's leaning toward lighter, faster linebackers. But at this point, it's hard to deny his effect on this particular Bengals' unit. They have their swagger back, and their chances at the playoffs back.
DT Kawann Short, Carolina
Speaking of underappreciated defensive studs, it may be time for Carolina DT Kawann Short to become more of a household name. He's always been a little overshadowed by more famous players on the Panthers' defense like Luke Kuechly and (previously) Josh Norman, but Short's a stud in the middle. He racked up 2 more sacks in a big win this weekend, which has become the expected for him. Despite being an interior rusher, he had 17 sacks over the previous two years. It wouldn't be absurd to consider him a top 5 DT in the NFL right now. 4-3 defenses like Carolina can only thrive when their defensive front can generate pressure, and the Panthers have wisely made that a priority through Ron Rivera's tenure with the team.
RB Jalen Richard, Oakland
The stat line doesn't jump out at you: 9 carries, 37 yards. However, there may be a changing of the guard coming in Oakland. Veteran Marshawn Lynch still has the power but doesn't appear to have enough juice and acceleration to be a star back right now. Acceleration is certainly not Richard's problem; he's usually shot out of a cannon.
Politically speaking, it's always difficult to bench a respected vet like Marshawn Lynch, but coaches need to do what they have to in order to win games. Oakland's not dominant enough to have that type of luxury to wait, so we may see more of Richard sooner than later. The same can be said in Indy, where Frank Gore should ultimately give way to rookie Marlon Mack.
Over the last few years, we've started to believe that runners were interchangeable — put anyone behind a good line and they can usually do well. But more and more, we're starting to notice that it's more about fresh legs than anything else. The wear and tear is catching up with these runners, sooner than ever. Given that, it's no surprise to see coaches lean heavily on their 1st and 2nd-year runners — you may as well use up all the gas in the tank before it runs out.
QB Joshua Dobbs, Pittsburgh
I fully expected Ben Roethlisberger and the Pittsburgh Steelers to have a great season; in fact, I picked them to win the Super Bowl. So far, Roethlisberger has struggled and showed his age, throwing 5 more interceptions this week. Granted, that was against Jalen Ramsey and the fierce Jacksonville D, but it's still a concern going forward.
It's too early to jump the gun on a changing of the guard in Pittsburgh, but the long-term future has to be weighing in the backs of Steelers' fans minds.
The clock may be ticking on that great draft class — Eli Manning, Philip Rivers, and Roethlisberger — with their teams debating the heir apparent down the road. Given their records, the lowly Chargers and Giants may have the opportunity to draft a QB in the top 10 this year. The Steelers won't have that option. Whenever Big Ben steps aside, it'll be difficult for them to find another surefire "franchise QB" in the draft. They may have to look long and hard at Josh Dobbs to determine whether or not he can be that guy down the road. Dobbs still needs development, but he has the physical tools and mental acumen to be a potential starter in the league.
I would presume Roethlisberger will rebound and have a solid end of the year, and then return in 2018. But after that season? All bets are off. In fact, Dobbs may be the most likely starter for the Steelers come 2019.