Remembering Royal Delta

.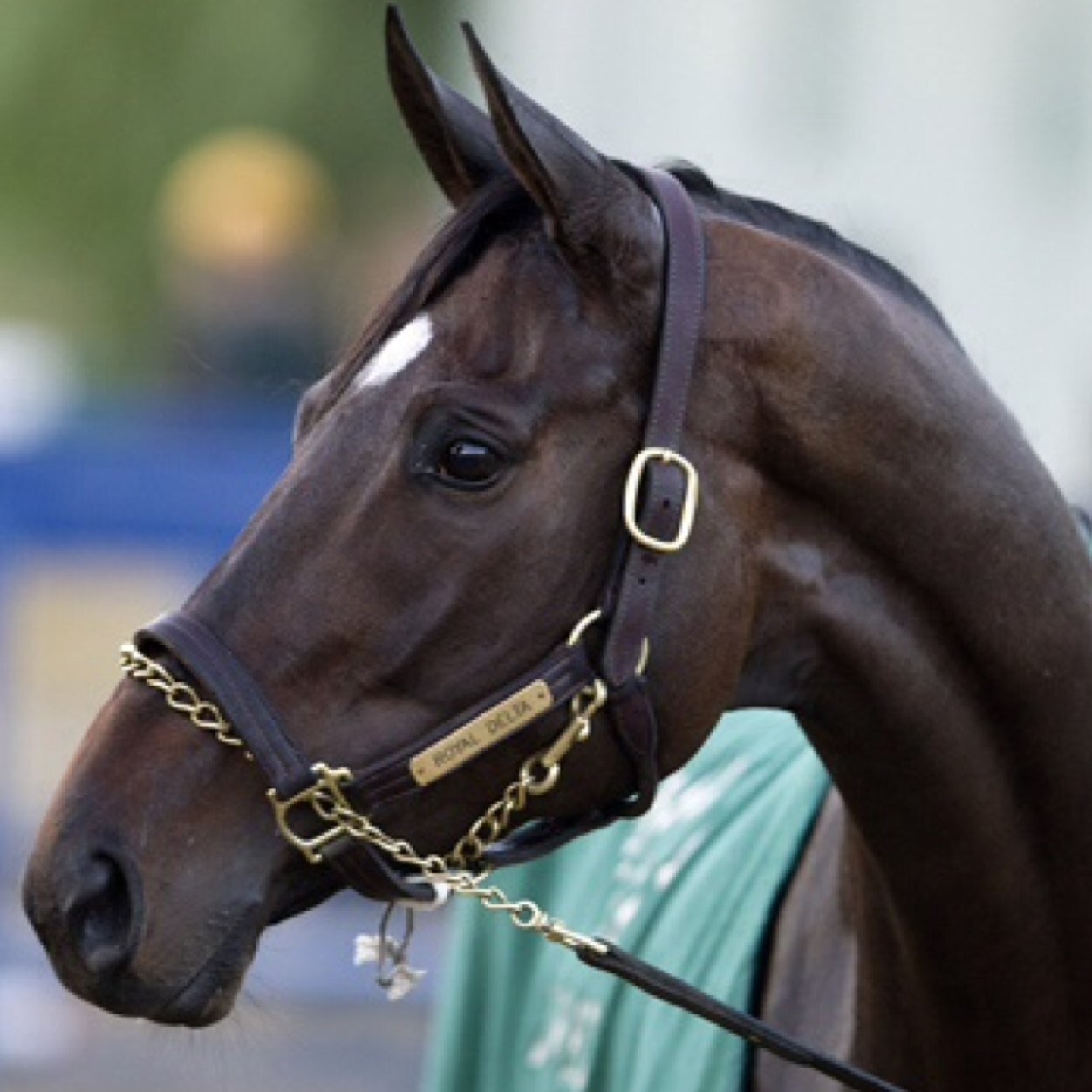 Every so often, a champion of racing is taken from us far too young. Ruffian, Dr Fager, Alydar, Barbaro, Eight Belles… the list goes on. And now, another name is added to the list: Royal Delta. The nine-year-old three-time Eclipse Award winner died recently as a result of complications following the birth of her first foal, a filly by Irish stallion Galileo.
Royal Delta, a mare by Galileo and out of Delta Princess, had an illustrious racing career. Starting in her first race late in her two-year-old season, Royal Delta showed promise in defeating her rivals by twelve lengths. At three, she proved herself a filly to be reckoned with by winning the Grade 2 Black-Eyed Susan Stakes at Pimlico, the evening before Shackleford won the Preakness Stakes over Kentucky Derby winner Animal Kingdom. Following the Black-Eyed Susan Stakes, Royal Delta took a third in the Grade 1 Coaching Club American Oaks behind It's Tricky and Kentucky Oaks winner Plum Pretty before reasserting herself in the Grade 1 Alabama Stakes, leaving It's Tricky and Plum Pretty behind.
Royal Delta's decisive victory in the Alabama Stakes prompted her connections to step her up in class, pitting her against older fillies and mares for the first time in the Grade 1 Beldame. Finishing second behind eventual Horse of the Year Havre de Grace, she again showed her mettle, and in November finished out her three-year-old season with a victory in the 2011 Breeders' Cup Ladies' Classic at Churchill Downs, earning her the Eclipse Award for Champion Three-Year-Old Filly.
Royal Delta began her four-year-old season with a second-place finish in the Grade 3 Sabin Stakes at Gulfstream Park, a race that in 2015 was renamed the Royal Delta Stakes in her honor. After a trip to the Dubai World Cup that ended in disappointment, Royal Delta came back and annihilated the competition in the Grade 2 Fleur de Lis Handicap at Churchill Downs and the Grade 1 Delaware Handicap at Delaware Park. Royal Delta next contested the Grade 1 Personal Ensign Stakes at Saratoga Park, finishing second to Love and Pride. A return trip to the Grade 1 Beldame Stakes saw Royal Delta better her previous year's second-place finish with a victory, followed by a second win in the Breeder's Cup Ladies' Classic, becoming only the second horse to win back-to-back editions of the race. Her victories earned her the Eclipse Award for Champion Older Dirt Female of 2012.
While many horses retire at age four or even at age three, Royal Delta's connections treated her fans to the pleasure of seeing her race as a five-year-old. This proved a fruitful decision, as Royal Delta won or placed second in five out of her seven races that year, three of those being victories, in the Grade 3 Sabin Stakes, the Grade 1 Delaware Handicap, and the Grade 1 Personal Ensign Stakes. Although she did not manage a third victory in the Breeders' Cup Ladies Classic, finishing fourth, she passed her crown to a worthy princess in Beholder, that year's victor. Royal Delta was again awarded the Eclipse Award for Champion Older Dirt Female, closing out a magnificent career.
In recent years there have been a number of fillies and mares who have captured the hearts of racing fans with their extraordinary careers; Royal Delta numbers among them. She will be remembered as a great racehorse by her fans and connections, and we can hope that her now-orphaned filly will survive to carry on her mother's legacy.
Gone but never forgotten; Royal Delta, we will miss you. May you rest in peace.