Garrett Sickels and Chris Godwin have decided to enter the 2017 NFL Draft

.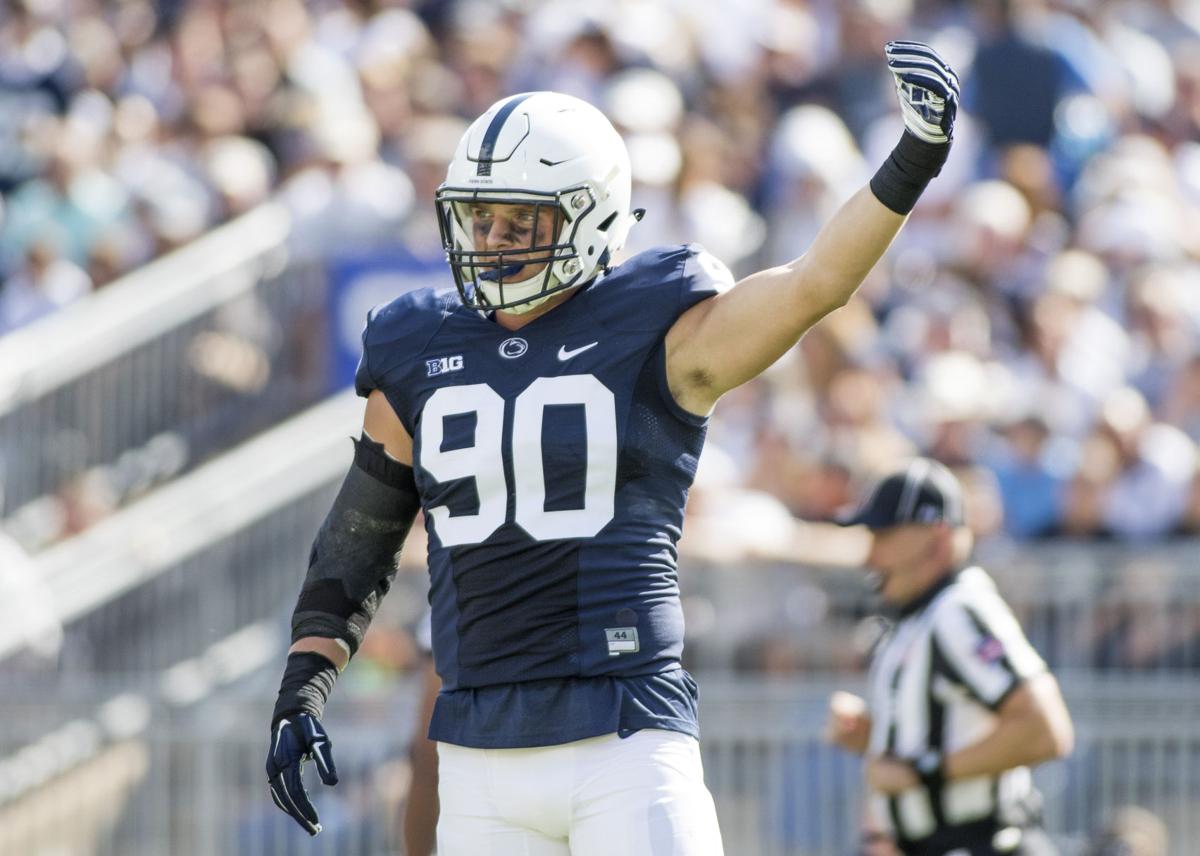 Fresh off of their 52-49 loss to the USC Trojans in an entertaining and highly competitive Rose Bowl, the Penn State Nittany Lions have learned that they'll be losing wide receiver Chris Godwin and defensive end Garrett Sickels to the pros.
In separate announcements over the past 36 hours, both players indicated that they would be forgoing the remainder of the college eligibility and entering the 2017 NFL Draft.
Godwin has been the team's leading receiver over the past two seasons.
In 2016, the junior receiver caught 59 passes for 982 yards and 11 touchdowns.  As a sophomore in 2015, he was slightly better in terms of catches (69) and yards (1101) but scored just 5 touchdowns that season.
Here's part of the statement released by Godwin:
"As a kid from Delaware, I could only dream about being in this position," the 6-foot-1, 205-pound Godwin said in a statement Thursday night. "This has been one of the hardest decisions in my life, but after praying on it and having many conversations with those I trust the most, I've decided to forego my senior year and enter the NFL draft.
"I believe this is the best decision for myself and my family. I can't thank my brothers, coaches, support staff and Nittany Nation enough for their constant support throughout my three years here. This year was something special and I'll be forever grateful to have been a part of it."
He ends a distinguished Penn State career as the school's fourth all-time leader in receiving yards (2,404), tied for fourth in touchdown catches (18) and seventh in receptions (153).
Sickels was the team's top pass rusher this past season, earning a second-team All-Big Ten selection in 2016, He tied for the Nittany Lions team lead with six sacks and his 12.5 tackles for loss also ranked #1 on the team.
Here's a bit of an open letter Sickels wrote announcing his move:
"I take great pride in knowing me and my fellow classmates of the 2013 recruiting class have left Penn state in a much greater place than when we arrived," Sickels wrote in an open letter.
"This was not an easy decision by any means, but I am excited for the next chapter."
"This journey has been an amazing ride, from my commitment to Penn State in 2012 to this past Rose Bowl game," Sickels wrote. "I have made friendships and bonds that will last a lifetime. I'm so unbelievably proud to call myself a Penn Stater."
Both players have a good chance to be selected between the late-2nd and 4th rounds.