A preview of the Minnesota Wild / Columbus Blue Jackets game

.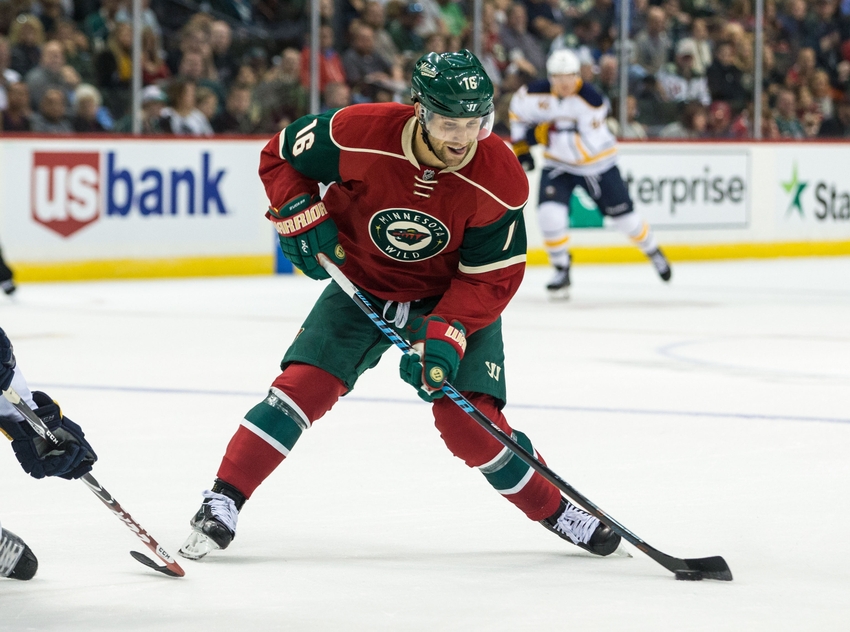 Saturday night in Saint Paul, Minnesota a record-setting hockey game will be played as the Minnesota Wild welcome the Columbus Blue Jackets into the Xcel Energy Center.
The longest winning streak two teams have ever held while facing one another was 7. Saturday night that number will rise to 12 as the Wild (12 game winning streak) take on the Blue Jackets (14 game winning streak), the first time two teams with 12 game winning streaks will face one another in the history of the four major North American sports leagues according to Elias Sports Bureau. Only one of these two year 2000 expansion teams' streaks will live on through the weekend.
Both teams have set a franchise record for longest winning streak during their current one, regardless of how Saturday evening's meeting pans out. At the start of the season, this game wasn't circled on the calendars of many fans or players; but as both teams have shown their stuff across the league, it certainly is now. The Columbus Blue Jackets have moved themselves into sole possession of first place in the league during the course of their 14 game winning streak.
One point ahead of the defending Stanley Cup champion Pittsburgh Penguins, who they defeated 7-1 during the streak. The Minnesota Wild have moved themselves into 2nd place in the Western Conference and their strong Central division, trailing only the Chicago Blackhawks by 1 point. The Wild have given themselves a nice cushion in their division, with 7 points more than the St. Louis Blues who they defeated 3-1 during the run of their historic streak.
To no surprise the Blue Jackets and Wild have each amassed the largest goal differentials in the league, being ranked 1 and 2 in that statistic respectively. The two lowest goals against in the league would suggest Saturday's matchup will be a low scoring one; However, Minnesota leads the Western Conference in goals for, where the Blue Jackets rank 2nd behind two teams tied for the number one spot. The top 15 plus-minus players in the league currently contains 10 players from either the Minnesota Wild or Columbus Blue Jackets.
Plenty of help on the backend for both of these teams, with Devan Dubnyk or Sergei Bobrovsky currently leading each league goalie category. Dubnyk's absurd league-leading .944% save percentage and 1.67 goals against average across 28 starts has him sitting as the half-season Vezina winner with little to no competition. Bobrovsky's 1.95 GAA and .934% save percentage ranks him 2nd in both categories. These goalies will certainly both need to be up to the task for Saturday's battle; and if the past is any indicator, they will be.
Two record setting streaks will enter but only one can leave the historic game with theirs still intact.