Zack Greinke seems to be back on track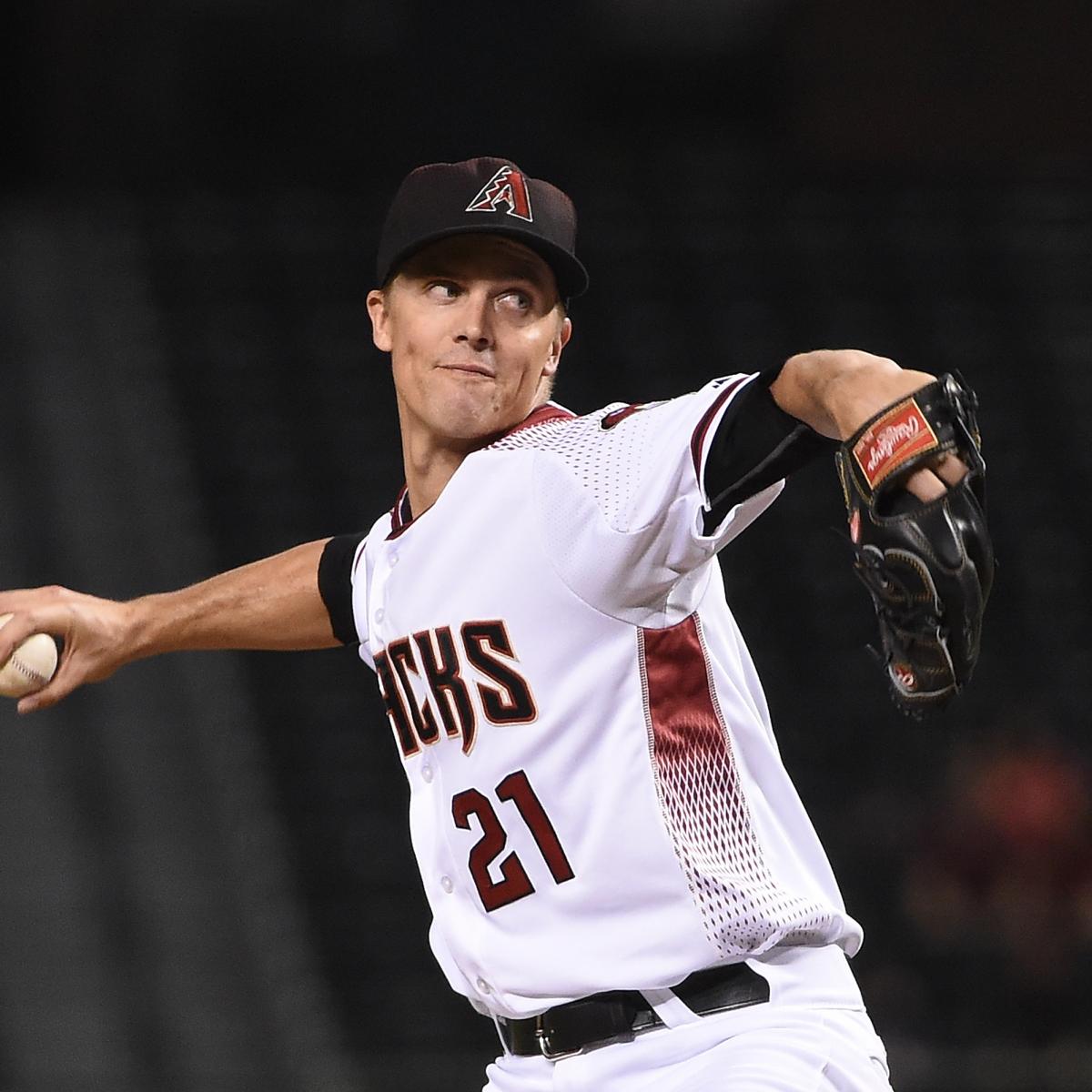 Following a 2015 season that saw him go 19-3 with a league-leading 1.66 ERA and 0.844 WHIP, and 200 strikeouts in 222.2 innings pitched, Zack Greinke struck gold on the free agent market, signing a six-year, $206.5 million contract with the Arizona Diamondbacks. In 2016, after his first season in Arizona, critics were quick to call the contract a bust, as, despite a 13-7 record, Greinke's ERA ballooned over two and a half runs to 4.37, with a corresponding WHIP increase to 1.273, and an innings decrease to 158.2.
Fast forward to September 2017 and the narrative of Greinke has changed drastically, as he is leading the playoff push for the NL Wild Card-leading Diamondbacks, a year after they finished with 69 wins, good (or bad) for a .426 winning percentage. With Clayton Kershaw and Max Scherzer's second half inconsistency, Greinke has quietly snuck his way up to the top of the NL Cy Young race, going a league-leading 17-6 with a 2.87 ERA, 1.019 WHIP, and 208 strikeouts in 194.1 innings pitched. Unlike Scherzer and Kershaw, Greinke has not missed any time due to injury this season, which has helped to put him on top of Baseball Reference's (6.6) leaderboard for WAR for Pitchers and has him ranked second in Fangraph's WAR for Pitchers (6.5).
Clearly, Greinke still has something left in the tank, which begs the question; currently aged 33, and with four years left on his Diamondbacks contract alone, could Greinke be slowly creeping into Hall of Fame territory?
Let me preface this argument with this; I do think that given his reliance on command and not on pure velocity, that Greinke could pitch until he is 40 with relative ease. Additionally, I think that in the near future, the statistics we use to measure whether or not a pitcher is Hall of Fame worthy will be adjusted; 300 wins will become 250 (or less) and voters will begin to look less at wins in general, and more on ERA, WHIP, and strikeouts.
At the moment, Greinke's career line reads as follows: 172-106, 3.38 ERA, 1.117 WHIP, 2229 K, 2447.2 IP. Although I think that Greinke will pitch past his current Diamondbacks contract, let's say that over the next four seasons, Greinke averages 15 wins, six losses, 176 IP, and 171 K. These are the averages of 2015, and 2016 for Greinke, one a good season, and one a bad season. At the end of his contract, that would give Greinke a 232-130 record, 2913 strikeouts, 3151.2 IP. Taking an average 4.4 WAR for pitchers from 2015-2016 and applying it to the next four seasons, Greinke would finish his Diamondbacks contract with 75.1 WAR for Pitchers.
Now let's look at the Hall of Fame leaderboards. With 232 wins, Greinke would rank 66th all-time, ahead of Hall of Famers such as Jim Bunning, Catfish Hunter, Pedro Martinez, and Don Drysdale. With 2913 strikeouts, Greinke would rank 17h all-time, ahead of Hall of Famers Tom Glavine, Warren Spahn, Cy Young, Bob Feller, and Christy Mathewson. And at 75.1 WAR for Pitchers, Greinke would rank 28th all-time, ahead of Hall of Famers Don Sutton, Jim Palmer, Carl Hubbel, John Smoltz, Tom Glavine, and Dennis Eckersley amongst others. Additionally, if Greinke finishes over 100 games over .500 with a 232-130 record, his winning percentage would be .644, tied with Hall of Famer Dizzy Dean for 26th all-time, and ahead of Hall of Famers Juan Marichal, Nolan Ryan, Steve Carlton, Greg Maddux, and Fergie Jenkins.
Statistics aside, Greinke is also a four-time All-Star, has a Cy Young Award and a runner-up finish, three Gold Glove Awards, and has led both the AL and NL in WHIP and ERA, all of which add to his Hall of Fame candidacy. While the statistics above are just projections and could both undersell and oversell Greinke in different aspects of his game, don't be surprised if Zack Greinke has punched his ticket to Cooperstown by the time he has retired.